Say Aloha to the islands of Hawaii!
Hawaii is a magical destination with so many things to do all year round. With each of the islands surrounded by beautiful blue waters, volcanoes stretching up to the skies, rainforests, farmlands and dazzling city lights, this is a holiday destination that has the lot!
Our My Hawaii Holiday Experts have spent time researching all the amazing things you can do in Hawaii. From underwater adventures, family-friendly activities and the best ways to sweat it out around the mountains and cliff, they have tried and tested it all! Take a look at their top picks below and contact them today to find out more!
Water Wonderlands
The clear blue waters of Hawaii are one of its major attractions and so too are the incredible treasures that lie beneath its surface. There are countless coral reefs to explore and an array of diverse marine life to admire. Dive into the pristine warm waters of Hawaii and allow yourself to be emerged in all the beauty it holds!
With the year-round water temperature averaging between 21-26°C and a visibility of 30+ metres, snorkelling and scuba diving are two of the most popular ways to discover the marine life in Hawaii. Make a splash and enjoy the prime snorkelling spots the islands have to offer. You can take a boat charter, travel with a local guide or simply borrow equipment from your resort and float around in the surrounding calm water. Swim past octopi, eels, green sea turtles, dolphins, reef fish, rays, sharks and even whales on your snorkelling day out!
If you are looking for a more up-close-and-personal experience, then scuba diving may be the activity for you! For those first-time divers, there are introductory resort lessons and tours available, plus beginner courses with companies located around each of the islands. More experienced divers can take certification courses or charter out into the ocean and practice scuba diving in deeper waters. Across the Hawaiian Islands, divers will have the chance to swim alongside manta rays, green sea turtles, schools of fish, eels, mantras, sharks and if lucky you're enough migrating humpback whales!
The diversity of marine life in Hawaii is truly incredible and will never cease to amaze. To ensure its continued existence and beauty, strong local conservation efforts are taken across Hawaii. Monitoring of the coral reefs, fish and water quality; green sea turtle cleaning and supporting collective learning through networks of community groups are all important in Hawaii. There are many ways to get involved in preserving its nature—there are conservation events held across the islands and most resorts are passionate about educating their guests on preserving the surrounding marine landscapes!
Family Fun
Despite Hawaii being well known as a hub for pro-surfers across the world, its waters are not just for adults! Hawaii is a very family-friendly place and, whether your family loves the ocean and outdoors or is not so adventurous and would prefer to lounge by the resort pool, there is something for everyone in Hawaii!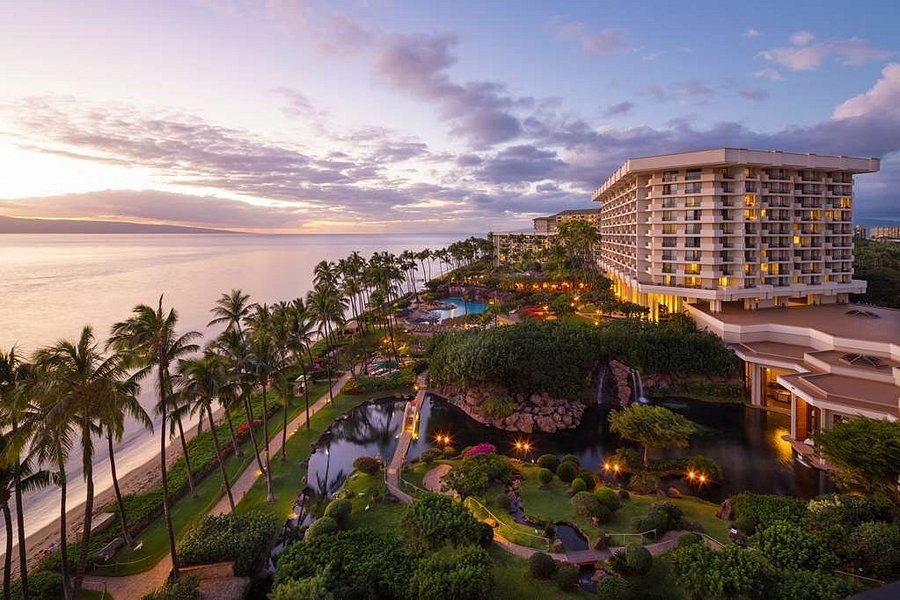 There are lots of resorts ideal for family vacations. At the Hyatt Regency Maui Resort & Spa, the Camp Hyatt program creates fun and interactive programs for your child to explore the flora, fauna, culture and geography of Hawaii's fascinating areas (at a small additional cost). Combining games and activities with learning and fun, your keiki's days will be filled with interesting projects and adventures to share with new friends.
View the most active volcanoes on earth on Hawaii Island, watch as humpback whale's leap from the warm water of Maui, fly dragon kites in Molokai, explore the tidepools of Hulopoe Bay on Lanai or wander through the fascinating exhibits at the Bishop Museum on Oahu. Your family will be spoilt for choice!
Hawaii is a great place to experience lots of different culture and customs. Organise a day trip for your family and visit the cultural sites and museums on the different islands. Sample the local cuisine and shop for traditional handicrafts such as homemade ukulele's. Return to your luxurious resort at the end of the day to experience cultural shows and entertainment or rest and rejuvenate before spending another fun filled day on the Hawaiian Islands!
Fabulous Food!
When the Polynesians arrived in Hawaii the cuisine was based mainly on plants, animals and the abundance of fish in the surrounding ocean. Today the menu is much more exciting with a diverse demographic of ethnicities all adding their own flavours. Dishes from China, Japan, Korea, Portugal, the Philippines and more have mixed their cultures' cuisines with ancient Hawaiian food to create the Hawaiian plate. Four of the original chefs behind the Regional Cuisine movement have restaurants around Oahu – make a reservation to experience the unique flavours of Hawaii!
Staple ingredients utilised across restaurants and resort in Hawaii include taro, bananas, coconuts and yams. Coconut is used in a wide range of Hawaiian dishes from pani popop coconut rolls to haupia coconut pudding. Taro, a slightly sweet tuber crop that is steamed and mashed into a sticky dish called poi, is also widely used and has been a Hawaiian staple for over 1,000 years.
Ingredients from other countries such as Europe and America have helped to transform the Hawaiian cuisine, becoming staple items in the Hawaiian diet. The introduction of Spam and pineapple are two of the most notable. Hawaii has become one of the largest consumers of Spam nationwide as it is featured in many popular Hawaiian dishes such as Spam musubi. Pineapple has also become a prominent ingredient in many Hawaiian dishes including pineapple upside-down cake and Hawaiian pineapple chicken.
It is not unusual to order a tropical cocktail to sip on while enjoying a meal in the tropical paradise that is Hawaii! These drinks have become as much a part of the Hawaiian experience as the white sand beaches. They are as diverse and colourful as the Island and many of today's recipes are non-alcoholic so the whole family can enjoy them!
Many of the resorts in Hawaii embrace both traditional and western flavours to cater to the needs of all types of foodies. There are options available for families, fussy eaters and fine diners! Whether you are craving a gourmet creation, traditional favourite, sweet or snack you will not be disappointed with the variety available at the resorts in Hawaii!
Enjoy the Nightlife
The fun doesn't stop when the sun sets in Hawaii. There is so much happening at night throughout the islands that there's guaranteed to be an activity for everyone to enjoy! Hawaii has so much nightlife to offer, so set out under the cover of the stars and explore the 'Aloha State' at night. From bars and lounges, to live bands and thrilling cultural performances at hosted by chiefs at the resorts, the evenings truly come alive in Hawaii!
Dine and dance to live music, or sit back and enjoy a cultural performance featuring Polynesian natives at hotels and resorts across Hawaii. These venues often have bars with exciting food and drink menus. The RumFire beachside lounge in the Sheraton Waikiki is known for its unique cocktails, 'social comfort food' and fire pits! Party hard in the urban streets of downtown Honolulu where you will find DJs spinning, a huge variety of bars and nightclubs and Chinatown after dark.
Wake up the next morning and make the most of your day venturing around Hawaii to enjoy the abundance of shopping the island has to offer. Find local souvenirs, t-shirts, arts and crafts, dolls wearing handmade Polynesian outfits and local produce such as Kona coffee.
Boulevards lined with both high-end and affordable brand names are spread throughout Waikiki. Take a stroll and marvel at designer labels such as Chanel, Louis Vuitton, Cartier and Hermés. Visit the T Galleria shopping centre to get your hands on full retail price items at a cheaper cost. If you're looking for something a little more traditional to Hawaii, visit one of the islands many markets such as the International Marketplace or the Aloha Stadium Swap Mett to find some hidden treasures!