Canada is such the best place to live. Besides, there are top 9 reasons why Canada is an awesome country you should know.
9. Our balls are bigger
Football in Canada is much different than in any other country. Our field is longer and wider than American football fields. We play with a larger ball. Fewer downs to try to score. Oh, and we also use our hands, unlike the European version of football where players kick a round ball down a grass field.
8. We invented basketball
Thanks to James Naismith, a McGill University phys-ed teacher, Canada can lay claim to inventing the sport of basketball. Naismith invented the sport in 1891 while working at a U.S. college. Although Canada is best known for producing some of the world's best hockey players, our country has been showcasing our home-grown talent in the NBA. For the second consecutive year, a Canadian was selected first overall in the NBA draft — Anthony Bennett in 2013 and Andrew Wiggins in 2014.
7. We legalized same-s.e.x marriage ages ago
Canada legalized same-s.e.x marriage almost nine years ago while many countries were still debating the issue. The Canadian government legalized same-s.e.x marriage on July 20, 2005, becoming the fourth country to do so.
6. We are patriotic
From sewing flags on our backpacks and putting a beaver on our nickels to belting out the national anthem for a free beer, we Canadians are very patriotic. According to a 2008 survey, Canada is the sixth most patriotic country in the world.
5. Immigrant-Friendly Country
Nothing better than moving to an Immigrant-Friendly Country with open arms to welcome everyone. According to the Canadian government's multi-annual immigration plan, the country intends to gradually increase the number of immigrants, granting PR (Permanent Resident) to 341,000 people in 2020 and 350,000 in 2021. The diversity of Canada's population helped make Canadian residents very welcoming to newcomers.
4. Canada is big and beautiful
All 9.98 million square kilometres of it. As the second-largest country in the world, Canada boasts endless lakes and rivers. We have access to three oceans, and we boast one of the few places in the world you can ski and surf (outside) in the same day.
3. Music
Canadians make music that's heard all over the world. From Paul Anka to Justin Bieber, this country knows how to make music that sells. We're well represented by such diverse artists as Joni Mitchell, Neil Young, Celine Dion, Shania Twain, David Foster, Bryan Adams, Deadmau5, Michael Buble, k.d. lang, Gordon Lightfoot, Avril Lavigne, Sarah McLachlan, Drake and Anne Murray.
2. Attractive cities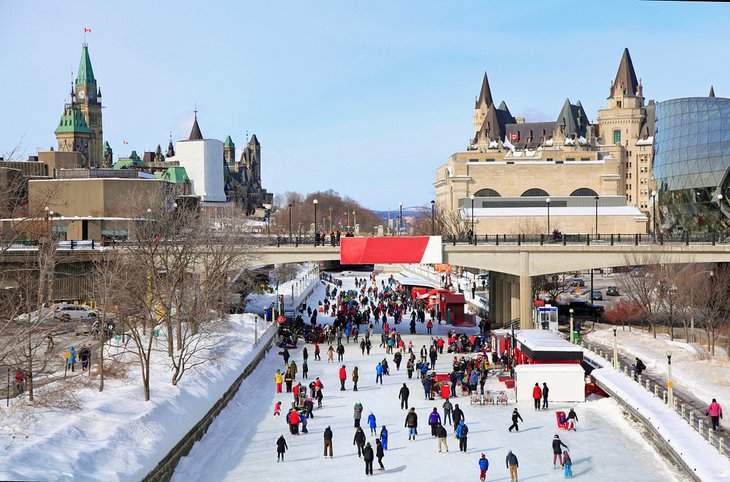 In a recent survey Toronto was named the fourth most attractive city in the world. It was the only Canadian city to make the list. The annual survey from PwC ranked 30 destinations worldwide for several factors including education and technology, quality of life, ease of doing business, health and safety, economic clout, and transport. Vancouver, Victoria, Calgary, Quebec City and Montreal have consistently ranked high in past world surveys.
1. Security and peace of mind
One of the most important things about where you are going to live in peace and tranquillity. Of course, when we say peace and tranquillity it doesn't mean it is a remote and boring place. We want to say that crime rates are among the lowest in the world and without a doubt this is one of the great factors to analyze. We put it as number 1 because of that.