New Zealand's cuisine has been described as Pacific Rim, drawing inspiration from Europe, Asia, and Polynesia. This blend of influences has created a mouth-watering range of flavors and food in cafes and restaurants nationwide. For dishes that have a distinctly New Zealand style, there's lamb, pork and cervena (venison), salmon, crayfish (lobster), Bluff oysters, whitebait, paua (abalone), mussels, scallops, pipis, and tuatua (both are types of New Zealand shellfish), kumara (sweet potato), kiwifruit, tamarillo and pavlova, the national dessert.
Its distinctiveness is more in the way New Zealanders eat, generally preferring as relaxed and unaffected as possible, in keeping with the laidback Kiwi psyche.
Casual New Zealand Cuisine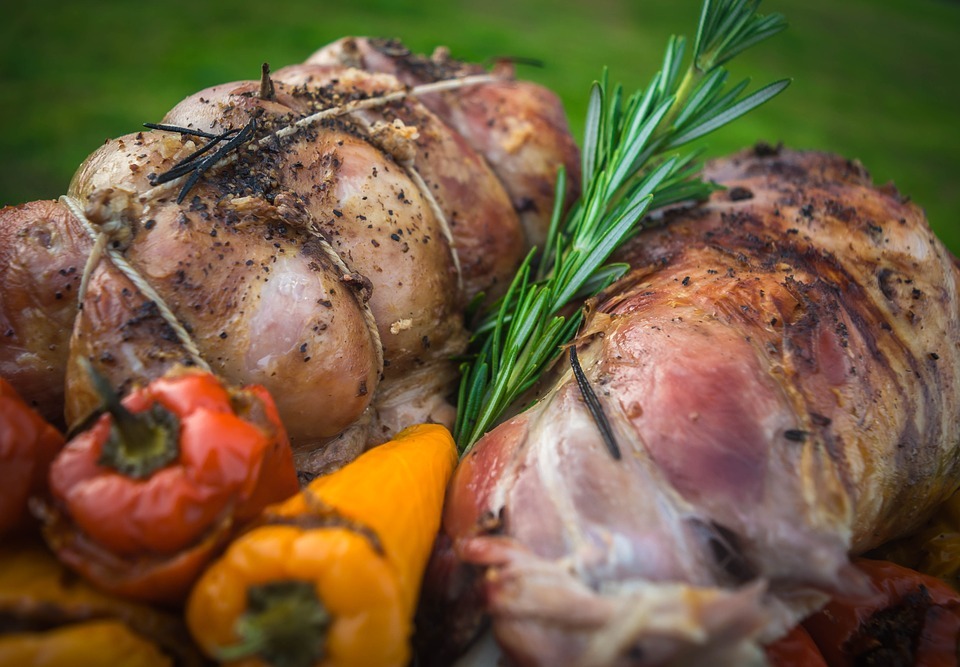 Summer sees many eating outdoors in cafes or at barbecues – barbecues are a big part of the Kiwi culture, and typify the laid-back nature of the New Zealand people – where fare such as lamb, cervena (venison), crayfish (lobster), fresh fish, and shellfish are plentiful. New Zealanders are spoilt for their choice of fresh produce, choose a world-class sauvignon blanc or chardonnay from one of the country's 376 wineries, and you have the perfect complement.
For a true taste of New Zealand, the smoky flavor of the traditional Māori hangi (pronounced hung-ee) is an essential culinary experience. Cooked underground, a deep hole is dug, lined with red-hot stones, and covered with vegetation. The food (chicken, pork, lamb, potatoes, kumara (sweet potato), and other vegetables is then placed on top. The whole oven is sprinkled with water and sealed with more vegetation. The hole is then filled with earth and left to steam for several hours.
The hangi is usually prepared for special occasions. Traditionally, men dig and prepare the hole, and women prepare the food to go in it. All members of an extended family (whanau) help out for such a feast. The occasion is relaxed, friendly, and fun, with people often eating the meal under a marquee. Several tourist locations, including Rotorua in the North Island, put down hangis for groups of visitors.
Fish and chips may not be high on the healthy eating scale, but your New Zealand cuisine experience is incomplete without enjoying this traditional New Zealand takeaway meal, served wrapped in paper.
Wildfoods Festival
For the outgoing and brave people who are willing to try anything, the Wildfoods Festival is something you can't miss. Anything unusual and extreme is on the list of things to try.
Held every year in Hokitika, this festival is all about celebrating New Zealand's wild foods. People from New Zealand and the globe come to Hokitika every year to join in on this celebration of food. The Wildfoods Festival has become so popular that it has gone on to win awards and accolades.
Stalls show off all types of odd but interesting food in New Zealand. Everything from sheep's eyes to bug larvae, wild highland beef, curried Hoki Tikka, pesto ice-cream, mountain merino and venison tongue are all on the list of things you can try.
If eating wild food isn't your thing, you can still enjoy the entertainment and stage performances around the festival arena.
W.i.ne and Food Festival
W.i.ne and food festivals are held annually in Auckland, Hawke's Bay, Martinborough, Nelson, Canterbury and Queenstown.
These unique festivals bring a range of different wines and food together, highlighting how well w.i.ne can complement all sorts of different New Zealand cuisine and food.
These events are a good way to have a fun day out with the family. As well as wonderful New Zealand cuisine and wine, there is plenty of playground areas for children and musical entertainment.
Dine with the Vine
Many New Zealand vineyards run restaurants as part of their business, offering world-class fare using the best local seasonal produce. These are popular eateries with tourists and locals alike, providing the opportunity to sample top New Zealand food alongside award-winning New Zealand wines. Many vineyards employ world-class chefs with extensive international experience. They utilize fresh New Zealand produce in their creations – including seafood, lamb, cervena (venison), and fruit including kiwifruit, feijoas and tamarillo.
Hard Rock Cafes
Founded in 1971, with highly distinctive branding and displays of rock memorabilia, Hard Rock Cafes are theme restaurants known throughout the world. There are currently 134 Hard Rock Cafes in 54 countries and until 2004, there was a Hard Rock Cafe in New Zealand.