While there may be plenty to see and do right in Ottawa, Canada's capital is also well situated for a wide range of day trips. Whether you want to get active outdoors, spend time on the water, stroll through a scenic small town, or simply discover what some of the areas surrounding the city have to offer, there are plenty of options. Read on for nine of the best day trips from Ottawa.
Merrickville, Ontario: Scenic Charm
This lovely town has officially been dubbed "Canada's Most Beautiful Village" by Communities in Bloom (a nonprofit that encourages beautification of communities) and as soon as you arrive you'll know why. Merrickville is home to more designated heritage buildings than any other Ontario community of similar size. The vibrant Victorian village, situated on The Rideau Canal, is just about an hour's drive from Ottawa making for an easy day trip. Once you arrive, spend your time shopping for antiques, hiking nearby trails, paddling, or taking a boat ride on the Rideau Canal, and checking out artisan shops and galleries
Getting there: Merrickville can easily be reached from Ottawa by an hour-long drive.
Travel tip: Stop for a break at the charming Yellow Canoe Café, which features a lovely patio overlooking the historic locks on the Rideau Canal.
Gatineau Park, Quebec: Fresh Air & Exercise
Gatineau Park is just across the river from Ottawa and is the second-most visited park in Canada. It's accessible and occupies an area of more than 140 square miles. Winter activities include cross-country skiing, snowshoeing, snow biking, and winter hiking and trekking. During the summer, visitors can enjoy swimming at one of the park's beaches, hiking, rock climbing, biking, and picnicking.
Getting there: One of the best parts about a day trip to Gatineau Park is the fact it's only a 20-minute drive from Ottawa.
Travel tip: If you are able to stay longer (or plan on coming back), there are camping facilities available.
Perth, Ontario: Something for Everyone
Perth, about an hour's drive from Ottawa, offers curious visitors more than 100 designated
heritage buildings and more than 70 boutique shops, restaurants, specialty stores, and more. More active travelers may want to explore by bike or canoe or kayak. The Tay River flows through the downtown area so if you're on the water, you'll get scenic views as you paddle. You can rent a bike or take a tour with Heritage Bikes, rent a canoe or kayak from Perth Outfitters, or take a hike on the Rideau Trail, which runs right through town.
Getting there: You can drive the approximately 54 miles from Ottawa to Perth in about an hour.
Travel tip: Pick up cheese and charcuterie from The Perth Cheese Shop and something sweet from Perth Chocolate Works.
The 1000 Islands, Ontario: Fun on the Water
Located two hours from Ottawa along the border between northern New York State and southeastern Ontario, the 1000 Islands (pronounced "Thousand Islands," not "One Thousand Islands") consist of more than 1,800 islands dotting the St. Lawrence River. Many of the islands are open to the public and home to parks, campgrounds, and cottage rentals. One of the best ways to experience the 1000 Islands is via a boat cruise (cruises leave from several harbors) or rent a kayak or canoe and explore the scenic waterway on your own.
Getting there: The driving distance between Ottawa and the 1000 Islands is just over 120 miles and takes about two hours.
Travel tip: Thousand Islands National Park is about 9 square miles in total, making it Canada's third-smallest national park.
Parc Omega, Quebec: Canadian Wildlife
Great for families or just anyone who wants to get up close to some local wildlife, Parc Omega is a year-round nature park less than an hour's drive east of Ottawa. Here you'll find a wide variety of Canadian wildlife roaming freely on a 7.5-mile self-drive safari. As you drive the route, keep your eyes peeled for deer, elk, bison, caribou, and other animals roaming in their natural habitats. Remember to grab up a bag of carrots at the entrance so you can feed some of the animals that come right up to your car.
Getting there: It's around a 50-mile drive to the park, which should take you just under an hour.
Travel tip: Make your way to the wolf observatory, the only one of its kind in the world, to visit with a pack of grey wolves.
Algonquin Provincial Park, Ontario: Outdoor Adventure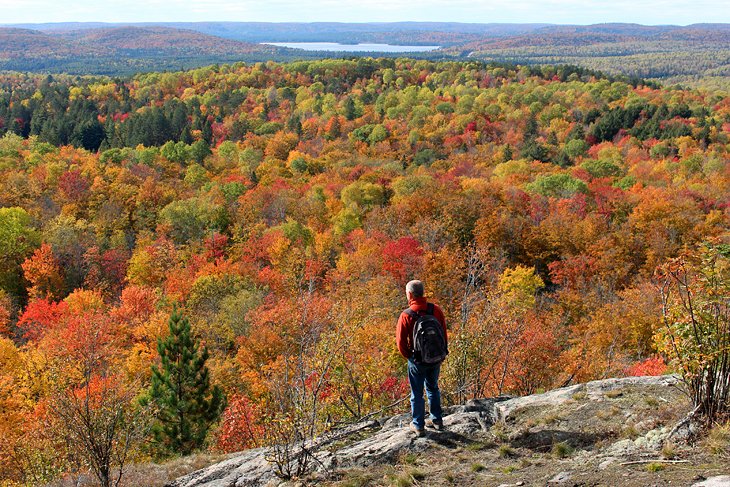 If you get started bright and early, a day trip to beautiful Algonquin Park is ideal for anyone itching to spend some quality time outdoors. While the interior of the vast park is only accessible via paddling or hiking, the stretch along Highway 60 is ideal for day trippers. Here you will find 14 hiking trails, bike paths, the Algonquin Art Centre, Algonquin Logging Museum, plenty of opportunities for wildlife viewing and birdwatching and the chance to do some canoeing or kayaking.
Getting there: The drive from Ottawa to Algonquin Park is just over 155 miles and traveling along Highway 60 should take just under three hours, depending on traffic.
Travel tip: Algonquin Park isn't just for spring and summer visits. If you're a fan of winter activities, head to Algonquin for cross-country skiing, snowshoeing, and winter hiking.
Kingston, Ontario: Laid-Back Lifestyle
The historical charm of Kingston is evident almost everywhere you turn. As you explore, you will come across interesting museums and historical sites all well worth checking out. In addition, Kingston's Waterfront Pathway is a picturesque 5-mile walk from Lake Ontario Park to the downtown core. The park features picnic areas, a waterfront walkway, a splash pad, and a playground. For shopping, Princess Street is downtown Kingston's main retail area, lined with restaurants, cafes, and bars.
Getting there: If you want to drive, the trip will take you around two hours (give or take), or you can also get to Kingston on the trail with VIA Rail. The train ride takes just over two hours.
Travel tip: Pick up a K-Pass for discounts on various sights and attractions as well as free access to some of the city's best activities. Passes are available for 24, 48, and 72 hours.
Wakefield, Quebec: Arts & Culture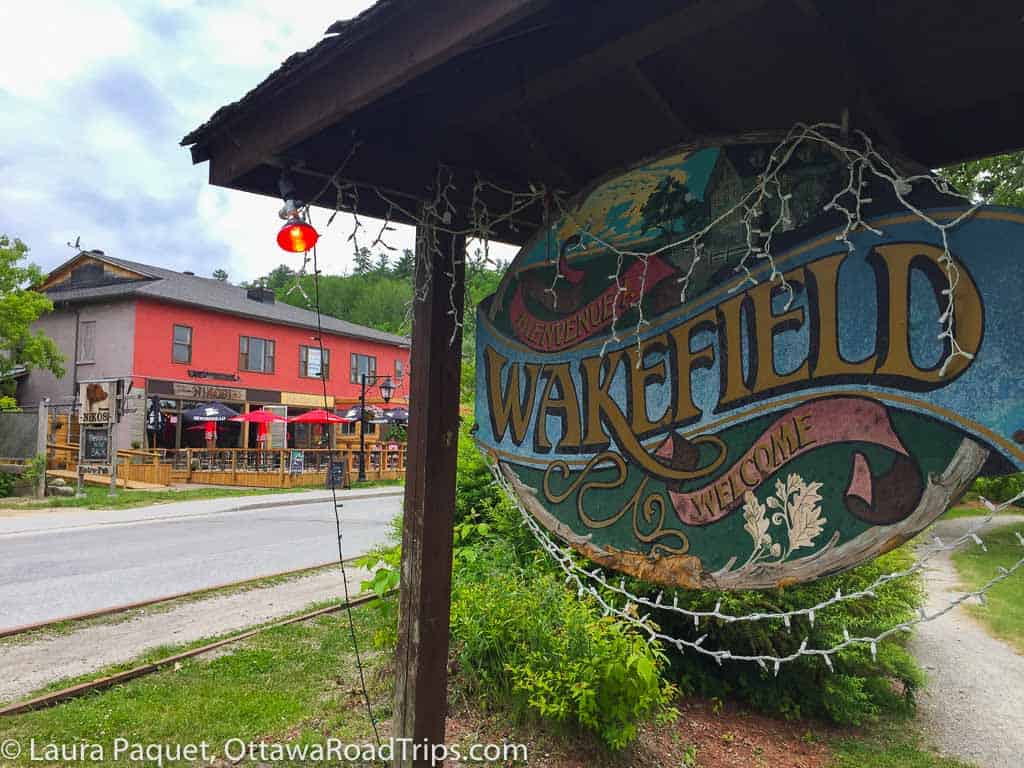 You'll find charming Wakefield just 30 minutes from downtown Ottawa in Quebec's Gatineau Hills. Known as a haven for artists, there are several galleries here to visit, as well as a thriving live music scene to enjoy most nights of the week. Or if you want to get your blood pumping a bit, rent a canoe and paddle the Gatineau River. Don't miss a walk across Wakefield's iconic covered bridge. In addition, Wakefield is home to a variety of cafés, pubs, galleries, and boutiques.
Getting there: You can reach Wakefield from Ottawa in a short, 30-minute drive.
Travel tip: Canada's highest bungee jump is located at the Great Canadian Bungee, just south of Wakefield.
Montreal, Quebec: Urban Excitement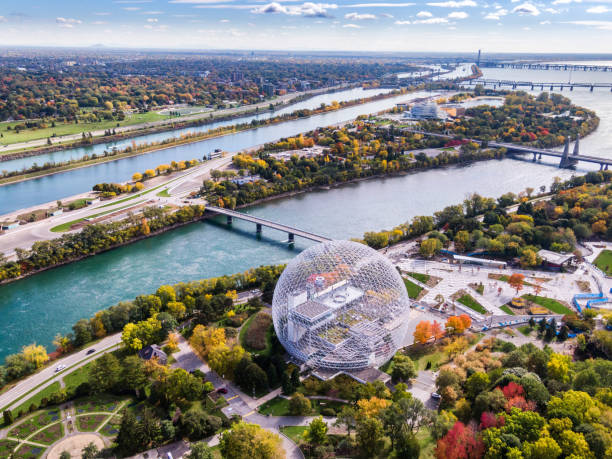 If you're looking for an eclectic, buzzing day trip destination with an incredible food scene, myriad museums and art galleries, leafy parks and Instagram-worthy architecture, Montreal might just be the place you've been searching for. Foodies will want to head straight for Marché Jean-Talon to browse everything from cheese and produce to freshly baked bread. Parc du Mont Royal, located high above the city, is a great spot for views and trails for jogging and walking. And make time to explore the historic cobblestone streets of Old Montreal, filled with cute cafes, shops, pubs, and restaurants.
Getting there: It's about a 2.5-hour drive from Ottawa to Montreal, but if you want to leave the car at home, you can hop on the train. VIA Rail offers regular service between the two cities with a travel time of two hours or less.
Travel tip: Open year round, rain or shine, La Grande Roue de Montréal is the highest observation wheel in Canada. Each 20-minute rotation affords sweeping, 360-degree views spanning 17 miles on a clear day.