If you're looking for a unique twist to your Kauai vacation, make sure to check out the Lydgate Kauai Chocolate Tour. Here's everything you need to know.
Hawaii is the only state where the chocolate tree grows, and the best place to experience a live chocolate tree orchard is Kauai's Lydgate Farms.
The Chocolate Farms Tour at Lydgate Farms in Kauai is so different from any other chocolate farm tours on earth. You will go home with new understandings of sustainable life as you learn about their natural farming, rooted deep in Hawaiian culture and its practices. Yes, you will learn and taste the award winning chocolate and honey! But, you will gain so much more!
Who should go to the Chocolate Farm Tour? 
Their Chocolate Farm Tour is an excellent way to learn and taste more than 10 different kinds of chocolates! It will change the way you look at chocolate forever!
This tour is great for
a date – it will become even sweeter with all the chocolates
a family trip – a great way to learn and engage with kids (COVID UPDATE: Children 6-12 and infants 1 and younger are welcome on our tour. Families with children ages 2-5 are invited to
make a free appointment at the farm gift shop Monday-Friday from 9:30-12:30.)
an educational field trip – so many new things to learn!
relax and retreat – all the health benefits of chocolate will make you feel great while surrounded by a lush cacao forest
making new friends – getting to know people who share the same passion as you is always a plus!
Taste of Chocolate
But it turns out that cocoa plants thrive in the Hawaiian tropics. There is no better place in the USA to get a proper taste of locally grown chocolate. Lydgate Farms in eastern Kauai is one of the only farms in Kauai with a focus on cocoa trees. And Hawaii is the only US state where cocoa trees grow.
The cocoa business in Hawaii is a tough one. So businesses such as Lydgate Farms have turned to agrotourism to bring their farm's full circle as part of the tourism industry. And it has paid off well. Hawaiian agrotourism has become an incredible way for farms to continue to produce the plethora of amazing products that it has become famous for.
Their white chocolate is something I have never tasted before. It retained the taste of fresh cacao fruitiness along with a roasted nuttiness, married with a familiarly smooth chocolate taste. They say this is the most tour-favorite treat!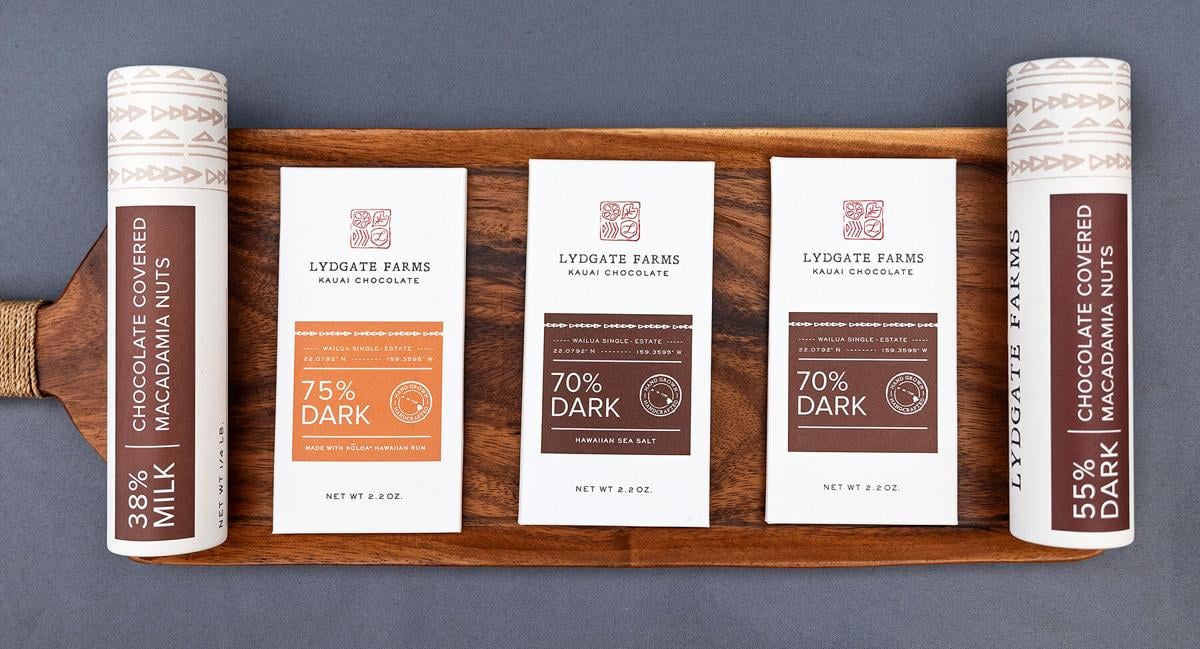 Brewing Chocolate
Its health benefits are amazing!!! Rich in B vitamins, vitamin A, iron, zinc, calcium, and magnesium, filled with antioxidants! It also contains flavonoids which contribute to mood and memory retention. Drink as a chocolate tea (cacao tea) or you can brew it with your coffee or even alcoholic drinks!
Coconut & Cacao Nib Candy
This is my new favorite snack. A dream-come-true collaboration of Kauai coconuts with Lydgate Farms' quality cacao nibs! Can't get my hands off of it.
Honey and Vanilla
They also produce award-winning honey and vanilla. Their honey tastes fruity and it's raw. You get all the nutrition from the plants on Kauai! Especially if you live on Kauai, this honey will build your immune system!
Vanilla beans are productions of love. The Staff on Lydgate Farms hand pollinate each flower and must be done within 8-12 hours of opening the flower.
Tips For Your Chocolate Tour Kauai Experience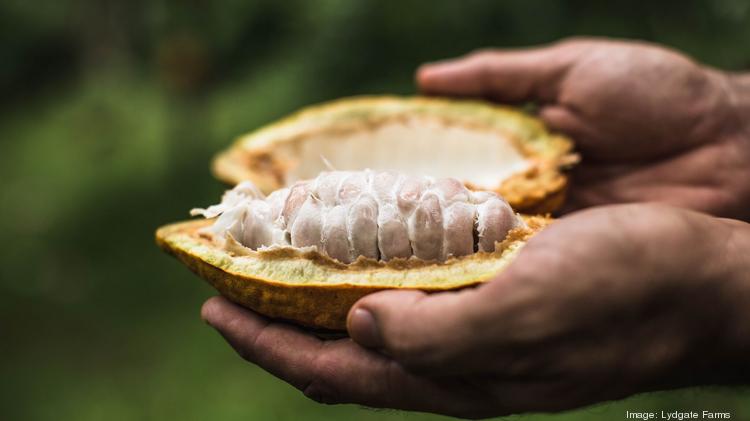 Our Chocolate tour in Kauai was educational, fun, and delicious. We walked away with a full belly and an amazing appreciation for the agrotourism boom in Hawaii. If you're thinking of experiencing this chocolate farm experience here are a few things to help you make the most of the experience.
Sunscreen – Don't forget to lather on the sunscreen before your chocolate tour in Kauai. Even though much of the tour is shady, we walked away with the tops of our ears pretty crispy. As with all of Hawaii, only reef-safe sunscreen is available for purchase.
Bug spray – The interior of Kauai can get buggy. Lydgate Farms does have bug spray available for visitors. However, it never hurts to bring your own just in case you get caught up and forget to apply it.
Breakfast – Have a light breakfast before you head on your Kauai chocolate tour. But don't arrive full. If you are planning to enjoy all the Hawaiian fruit, you'll want to have room.
Clothes and Shoes – Make sure you have the right shoes, clothes, and gear for your Kauai chocolate tour.
Have you ever taken a Hawaiian chocolate tour in Kauai? Tell us about it in the comments. Or swing by our Facebook page and share a photo of your trip. We would love to share in your travels.