America's wonderland, Hawaii, is recognized by its 8 fascinating islands, the main island of Hawaii, Maui, Kauai, Oahu, Lanai, Molokai, Niihau, and Kahoolawe. A record number of more than 10 million visitors flock to the Hawaiian islands every year to witness the marvelous views and beaches of the newest American state. With mesmerizing views, pristine crystal clear waters, white sand magical beaches, and splendid nature and greenery, Hawaii constitutes a unique destination that one must not miss visiting during their lifetime.
What's more attractive is to experience Hawaii like a local that simply enjoys the epic sunshine, the true paradise of Hawaii, its yummy local food, fantastic secret locations, and lovely rainbows. With an excellent homegrown itinerary, one can pack their bags and head to the Aloha State for a unique never-seen-like-before experience.
Swimming And Eating Like A Local In Hawaii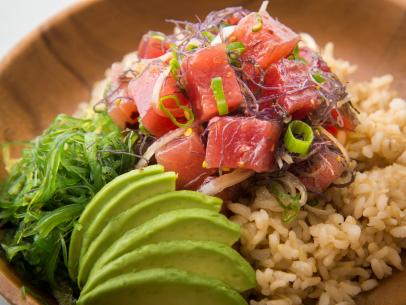 To experience what it is like to live like a local in Hawaii, visitors must first take off their watch and measure time by the sun, surf, and simple pleasures. A fantastic thing to do would be to access the Jackass Ginger Pool through the Judd Memorial Trail. Having a refreshing morning swim guarantees to start the day fresh and energized like a Hawaiian local. Swimming in the ocean close to the sea turtles of the island is also a good idea. A person willing to experience local life in Hawaii would also spend a siesta at the magnificent Molokai coffee plantation.
Ono Grindz means Yummy Food in Hawaiian, and locals know that Ono Grindz is not found at fancy and over-priced restaurants on the islands since those are directed mainly at tourists. Instead of heading to expensive places for a bowl of poke, it would be a better idea to eat the freshest ahi at the Da Poke Shack, an affordable local favorite located on the Big Isle. Another recommended place for fresh ahi is the Koloa Fish Market in Kauai. Moreover, Bully's Burgers in Maui and Nico's Pier 38 in Oahu are also good options for yummy food and examples of places frequented by locals. Hawaiian people also save big bucks on food by making friends with the Hawaii Farm Bureau and Costco.
Dancing And Partying Like Hawaiian Natives
To live like a Hawaiian local, one must drink, dance, and party like a Hawaiian. Hula is one of the most ancient Hawaiian dances, and it encompasses a lot of meanings. For example, when people raise their hands towards the air when dancing the Hula, they speak about lost love. To experience what it is like to be a Hawaiian, a visitor can attend a Hula class with the Hawaii Hula Company in Oahu or Maui.
To party like a Hawaiian does not mean to spend hundreds of dollars on a choreographed luau event in a costly resort. Most locals in Hawaii hold a luau for a first birthday party or a special occasion. A luau is held on grassy knolls above a beach with a lot of live music. It features several local foods, including plenty of barbecued meat, a giant cooked pig, Molokai sweet potatoes, and a salmon concoction called lomilomi.
A visitor wishing to experience local life would hold a luau event for themselves on plenty of beaches on the island. Suitable locations for such events include Ala Moana Beach in Oahu, Anini Beach in Kauai, and Kamaole Beach Parks in Maui.
Learning The Local Language And Living The Aloha Spirit
An important part that reflects a high level of ethics and is also fun at the same time is that a visitor learns the language of the country they're visiting. Of course, a week or 10 days trip to a country will not teach a tourist the local language, yet it makes sense to learn a few words. For example, Hawaiians use the same word to say Hello, Goodbye, and love and that word is Aloha. Moreover, Makai means 'the ocean side of the street,' while Mauka refers to the mountainside of the street.
Additionally, one can benefit from incorporating the Aloha spirit into their day, a state of mind, and a series of actions that teach the person how to treat the world and others as if they were a part of themselves. Living the Aloha spirit means treating others with kindness and wisdom and sharing one's heart and authentic self with their community. A visitor might live the Aloha spirit by donating to a local business, smiling for Hawaiians, and contributing to the community.