Ottawa, Canada's capital city, holds numerous romantic attractions for couples. Like most capitals, Ottawa is home to some of the nation's most outstanding treasures and museums. Ottawa is also literally among the coolest capitals. Consequently, many of its unique attractions flourish in winter. Whether you two prefer active outdoor pursuits, indoor cultural ones, or a combination of the two, the following attractions will add fun and romance to an Ottawa visit.
Skate on the Rideau Canal
This 126-mile long waterway connecting Ottawa and Kingston was named a World Heritage Site by UNESCO in 2007. In warm weather, couples can rent bicycles and ride alongside it. But it is in winter after the water freezes to ice, and the magic of this Ottawa attraction becomes most apparent. Enter the canal across from Parliament Hill, rent a pair of skates, and glide arm-in-arm on the world's largest skating rink for nearly five miles. Patterson Creek, a secluded offshoot of the canal, tempts romantics to twirl away from the crowds. Huts along the frozen waterway sell BeaverTails, a local pastry delicacy that's fried, sprinkled with sugar and cinnamon, savored while warm, and best when shared by two.
ADDRESS: 524 O'connor St, Old Ottawa, ON K1S 3P8, Canada
PHONE: +1 613-580-2595
Stay at the Fairmont Chateau Laurier
Even if you don't stay overnight at the Fairmont Chateau Laurier, the castle-like hotel next door to Parliament Hill, it's still worth stopping by. This landmark has been welcoming celebrities, politicians, and couples in love for close to a century. Pause between your visits to other Ottawa attractions to have a proper afternoon tea in Zoe's lounge or a genuine gourmet meal in Wilfrid's restaurant. Afterward, linger in the drawing room, where iconic portraits of Winston Churchill, Albert Einstein, Georgia O'Keeffe, and other 20th-century giants shot by renowned photographer Yousuf Karsh (a longtime resident of the hotel) hang in gratitude.
ADDRESS: 1 Rideau St, Ottawa, ON K1N 8S7, Canada
PHONE: +1 613-241-1414
Spend Time Outdoors at Gatineau Park
A haven for outdoor lovers in every season, Gatineau Park lies north of Ottawa. It's a place where couples can go biking, hiking, canoeing, and even pitch a tent in warm weather. Come winter, it's a significant attraction for skiers. Whether you fancy snowshoeing, cross-country or downhill skiing, there's a trail or slope for the two of you.
ADDRESS: 33 Chem. Scott, Chelsea, QC J9B 1R5, Canada
PHONE: +1 819-827-2020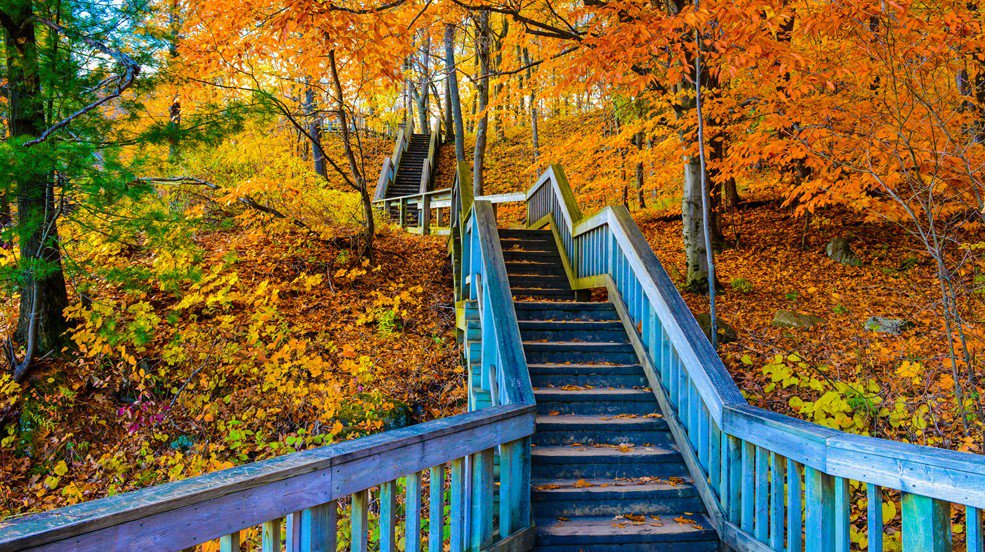 Visit the Canadian Tulip Festival
Each May, Ottawa celebrates a resplendent spring, when hundreds of thousands of tulips bloom. The attraction is a result of a gift from the people of the Netherlands, grateful to Canada for sheltering its royal family during WWII. The 18-day festival, which traditionally ends on Victoria Day, includes an International Pavillion where visitors to the attraction can sample the food, crafts, culture, and entertainment from other countries. Celebridée presentations enhance the gathering with talks by intellectuals in a festive environment. And, of course, the tulips themselves draw crowds to Ottawa at this time of year to marvel at nature's annual resurrection.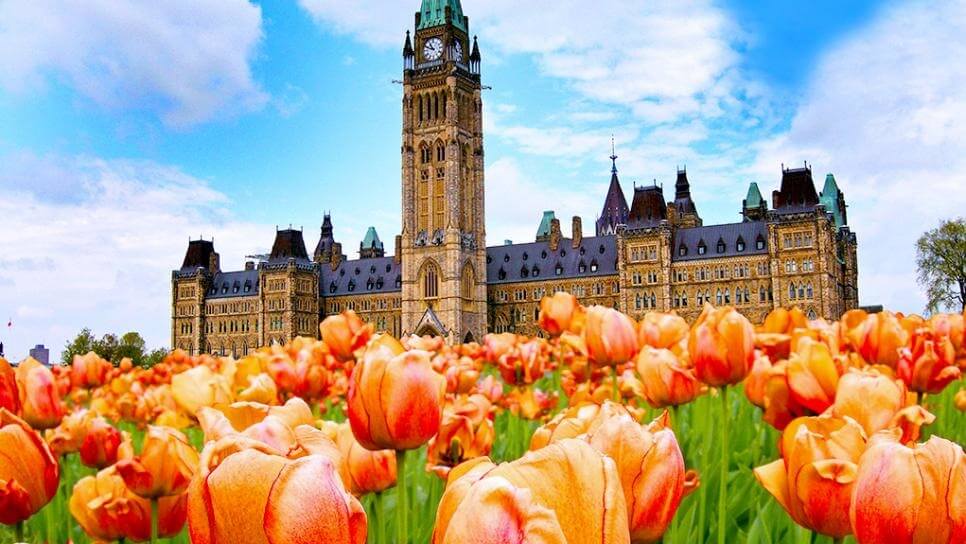 Shop and Snack at the ByWard Market
This fun and funky, four-block district in the center of Ottawa is one of the city's major visitor attractions. Whether you want to get something fresh to eat, browse unique boutiques, (if you wish to shop at chain stores, the Rideau Centre shopping mall is at the outer edge of ByWard Market), be entertained, or just stroll the urban tableau, this is a must-see destination. At night, ByWard Market's ethnic restaurants, pubs, clubs, and music venues all have their fans.
ADDRESS: 55 Byward Market Square, Ottawa, ON K1N 9C3, Canada
PHONE: +1 613-244-4410
Relax at Holtz Spa
Across the street from the Fairmont Chateau Laurier, Holtz Spa is the largest in Ottawa and offers several bridal and romantic packages. If you treasure togetherness, choose a couples treatment that includes a Swedish or hot stone massage in the same room and add on body polishes and pedicures for two.
ADDRESS: 135 Rideau St, Ottawa, ON K1N 5W8, Canada
PHONE: +1 613-241-7770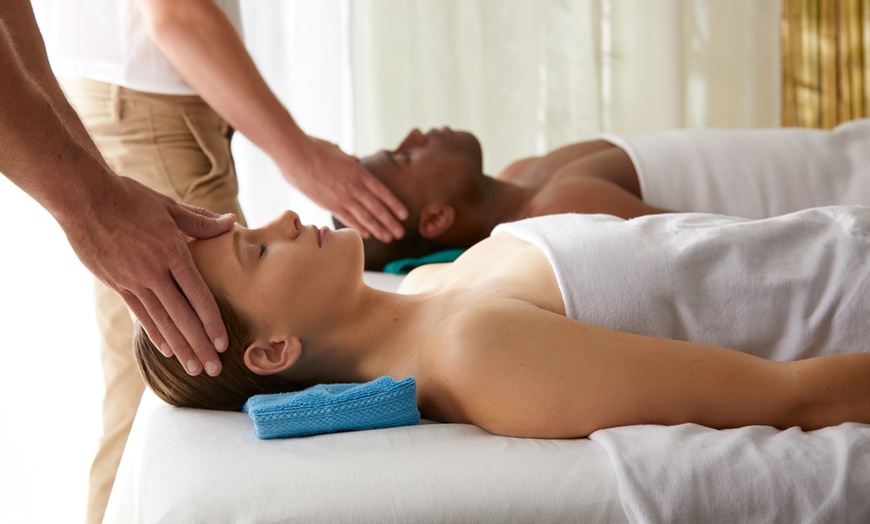 Gamble at Lac-Leamy Ca.si.no
If you like to be where the action is, head for Casino du Lac-Leamy. It's located over the Ottawa border in nearby Quebec and is connected to the Hilton Lac-Leamy hotel. A destination unto itself, this attraction features live entertainment, a s.m.oking lounge where cigar fanciers can legally puff on Cuban stogie, a variety of bars and restaurants, including CAA/AAA Five-Diamond winning Le Baccara, and gaming tables and slot machines where win or lose, you'll still have fun.
ADDRESS: 1 Bd du Casino, Gatineau, QC J8Y 6W3, Canada
PHONE: +1 819-772-2100
Dine at Le Cordon Bleu Ottawa Culinary Arts Institute
If you appreciate fine fare, reserve a table at Signatures Restaurant, a CAA/AAA Five Diamond-rated restaurant that specializes in classic French cuisine with a modern twist. It's open Tuesdays through Fridays for lunch. Dinner is served Tuesdays through Saturdays.
Visitors who'd like to learn some culinary secrets but have no prior experience can sign up in advance for a short course at the culinary institute.
ADDRESS: 453 Laurier Ave. E, Ottawa, ON K1N 6R4, Canada
PHONE +1 613-236-2433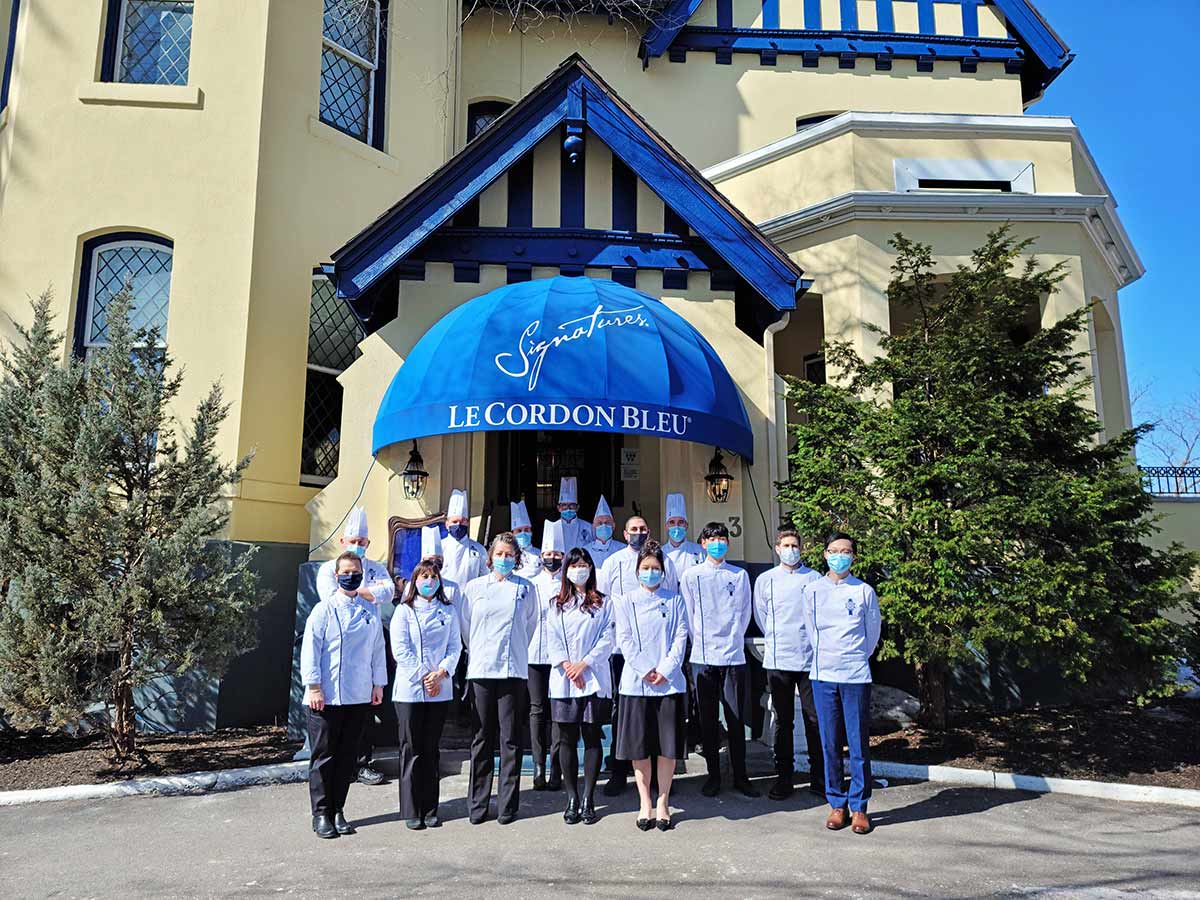 Play Games at the Loft
This cozy board game lounge has a seemingly endless supply of books, board games, drinks, and food. With more than a hundred games (ranging from Abyss to Zooloretto), the Loft lets visitors reserve table time during off-peak times, but you can always walk in. It's a great way to get to know a future love interest!
See a Sound and Light Show at Parliament Hill
Ottawa's Parliament is already stunning, but if you're visiting from July through September, you can enjoy an incredible sound and light show that serves as a journey through Canada's history. Three times each night, incredible moving images are projected onto the historic building as an original score and narration play in the background.
Go to an Ottawa Senators Game
It's not a stereotype: Canadians love hockey, and luckily, an Ottawa Senators game makes for an exciting date! Win or lose, the atmosphere at the Canadian Tire Centre, where the team plays, is always extremely high energy, so you're guaranteed a good time.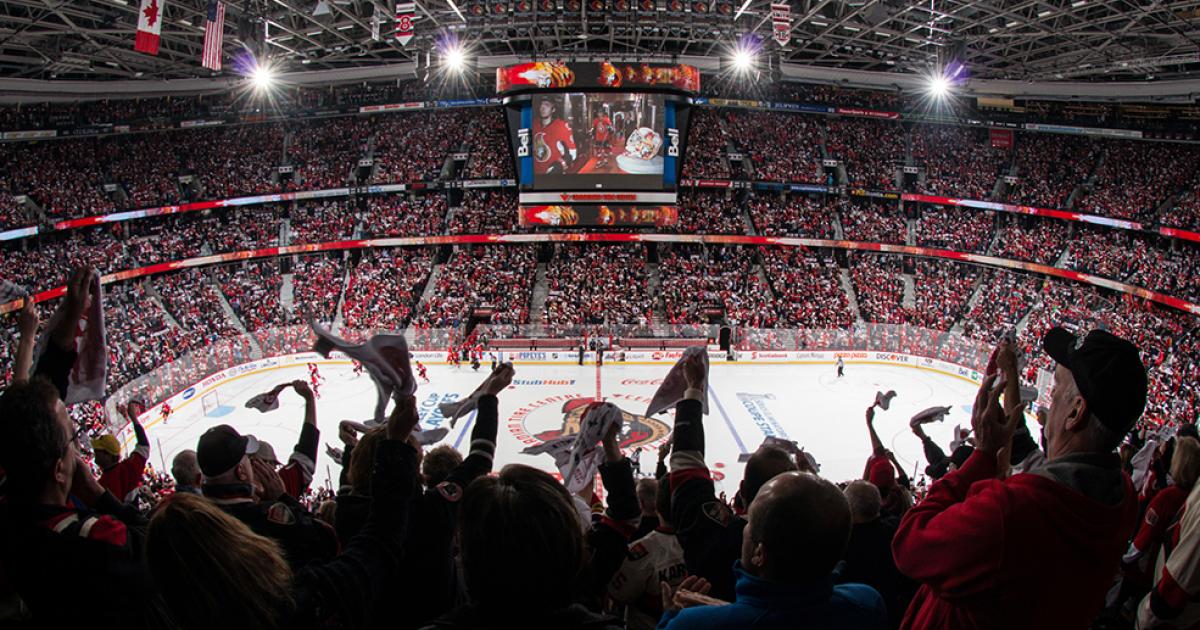 Walk Through Jacques Cartier Park
This scenic park is situated at the base of the Alexandra Bridge, near the National Gallery. Every winter, the 56-acre park hosts Winterlude, a unique winter festival with ice sculpture contests and more. It's also home to Maison Charron, the oldest surviving house in Hull.
Eat a BeaverTail
This Canadian delicacy, consisting of fried dough topped with cinnamon and sugar, is rumored to be behind at least 30 different marriage proposals! Want to try your luck? If you have an extra-sweet tooth, you can have your treat topped with Nutella or chocolate candy!