As a province that is lush with natural wonders, Ontario can keep nature lovers busy for days on end. The following geological gems aren't exactly unknown, but to explore them, you may have to make a bit of a journey. If you fancy something more than Niagara Falls and other tourist favorites, such as 1000 Islands, read on.
Balaclava G.h.ost Town
Step into the picturesque menacing ambiance of a Hollywood ho.r.r.or film and see how nature has reclaimed the lost town of Balaclava. The remnants of this 19th-century community include a few creaking houses, an abandoned store and blacksmith shop, an old dam over where the main road passes and one of the last operating sawmills in Ontario, which is a must-see. Believe it or not, but Balaclava still has a few residents.
Flowerpot Island
Catch a boat from Tobermory and find yourself in an amazing spot for a day of picnicking, swimming and hiking. Flowerpot Island is part of one of Ontario's most fascinating freshwater ecosystems, Fathom Five National Marine Park. Discover the ancient dolomite rock formations, sunken shipwrecks, and trails of this beautiful island in Georgian Bay.
Petroglyphs Provincial Park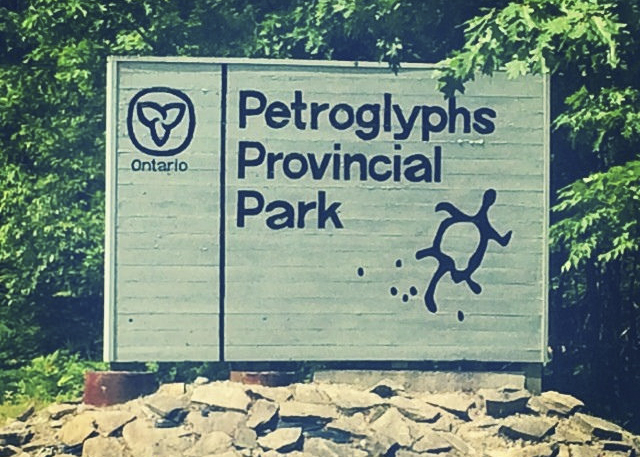 To visit these ancient First Nations petroglyphs, head to Petroglyphs Provincial Park in Woodview. Engraved into a single marble slab, the 900 Aboriginal rock carvings found in this historic provincial park are the largest collection in Canada. This sacred site is called "The Teaching Rocks," and the symbolic art found here features humans, animals and other objects.
Torrance Barrens Dark Sky Preserve
To see the stars like you've never seen them before, head to the pitch-black darkness of Torrance Barrens Dark Sky Preserve, created in 1997 by the Ontario Ministry of Natural Resources. While standing on a barren moonlike terrain, visitors will see the beautiful night sky illuminated by thousands of stars. It lies outside a town called Bala, two hours north of Toronto, in the heart of the Muskoka area. While it's popular with astronomers and stargazers, anyone can appreciate the breathtaking beauty of starlight, made possible since the area is free from light pollution.
Ouimet Canyon
Just 60 kilometers ( 37.2 miles) east of the city of Thunder Bay lies Ouimet Canyon—a rugged gorge 150 meters (492 feet) wide with sheer cliffs covered in rich hues of green that drop 100 meters (328 ft) down to the canyon. A trail and boardwalk connect two lookout platforms, giving visitors incredible panoramic views of this natural wonder. The unique geographical environment at the bottom of the gorge allows for Arctic plants and rare alpine flowers to flourish, but the legend of Ouimet Canyon tells a different tale. According to the story, beautiful vegetation grows here because a giant called Naiomi was laid to rest at the bottom by her father after her lover accidentally k.il.le.d her.
Greig's Caves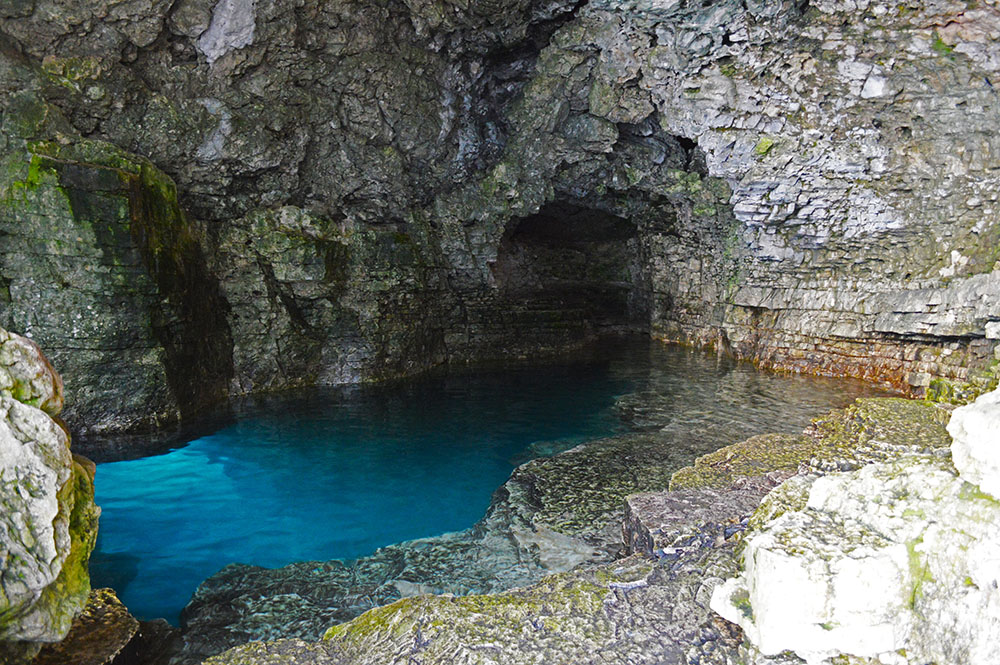 This tranquil limestone cave system is one of Northern Bruce Peninsula's best-kept secrets. However, they are quite famous as they were used in the 1981 movie, Quest for Fire. At the end of the 10 caves, you'll find a stunning view of the luminous water of Georgian Bay from 91 meters (300 ft) above.
Bonnechere Caves
There is no shortage of underground systems in Ontario, but few can hold a candle to the Bonnechere Caves in Eganville. Mother Nature lent her hand to Bonnechere River to form these caves. A guided tour here will allow you meet a colony of bats, see prehistoric fossils and explore intricate limestone tunnels and passages. Perhaps the most unique element of this attraction is that you can enjoy an elegant meal in the caves, during one of their underground dining evenings.
French River
One of the first designated Canadian Heritage Rivers, French River was used as a route by First Nations, French Explorers, fur traders, and Voyageurs. The river is 105 kilometers (65 miles) long and flows from Lake Nipissing west to Georgian Bay. The French River Visitor Centre tells the story of the historic river through the Voices of the River exhibit. Today, French River has various activities for visitors. Coastal kayaking and canoeing are very popular; some parts of the paddle route are more remote and offer more wilderness. Visitors can also fish, swim, camp and even birdwatch.
Scarborough Bluffs
If you need some respite from the hustle and bustle of downtown Toronto, head for Scarborough Bluffs, and in 30 minutes, you'll find yourself overlooking the beautiful waters of Lake Ontario. There are nine parks along the bluffs to explore, though Bluffers Park is the only one with access to the beach. For a view of The Bluffs in all of their sandy glory, pack a picnic for Scarborough Crescent Park. Visitors should be mindful of their safety at The Bluffs and pay attention to signs indicating zones for the public—there is a risk of landslides.
The Grotto
The Grotto is a large sea cave with a pool of water. The underwater tunnel extending from the pool inside the cave through the cliff to Georgian Bay gives the water its glowing appearance on sunny days. If you want to swim or snorkel in the aquamarine waters, you'll have to hike about 30 minutes along the Georgian Bay Trail and then clamber down 12 meters (39 ft) off the open cliff face. The path has numerous shelves and rocks that will help you reach this stunning cave lagoon.
Ontario's Badlands
Cheltenham Badlands Trail used to be open to the public, but due to overuse, a fence now prevents visitors from walking through the rock formations freely. Badlands are rare in Ontario, and the ones found in the town of Caledon are stunning. Conservation is now underway to make this site available to the public once again, and though you won't be able to peruse them at leisure, if you do find yourself close by, it's worth driving out to see what you can of the natural wonder.
By: theculturetrip.com