Australia is home to how many beaches? Aussies drink how much al.c.o.hol? And there are how many kangaroos hopping around? Prepare to be surprised by these 11 incredible facts about Australia.
Australia sits second on the Human Development Index
The UN's most recent Human Development Report placed Australia in the silver medal position, trailing only Norway, on this measure of health, eduction and wealth. Australia also sits second on the Economist Intelligence Unit's where-to-be-born index and ninth on the World Happiness Report, while Melbourne has been named the world's most liveable city for the past seven years. This all, of course, just reinforces what Aussies already know: we're pretty lucky to live here.
Australia has more than 10,000 beaches
Australia's coastline stretches almost 26,000km and contains around 10,685 beaches, which means you could visit a new strip of sand every day for 29 years and still have more beaches to see. And Aussies absolutely love the surf and the sand, with more than 85% of the population living within 50km of the coast.
Australia is the sixth largest country in the world
It's well known that Australia is enormous — 7.7 million square kilometres, to be almost precise. But to put that in perspective, that's 32 times the size of the United Kingdom, 20 times bigger than Japan, and more than twice as large as India. There's even a cattle station — Anna Creek Station in South Australia, which at 23,677 square kilometres is the largest on the planet — that's bigger than the entire nations of Djibouti, Belize and Slovenia.
Australia is home to the longest straight road on earth
The unswerving 146km stretch of the Eyre Highway between Balladonia and Caiguna is regarded as the longest straight road in the world, underlining just how expansive Australia is. This wide brown land also contains the longest fence on the planet — the 5600km Dingo Fence stretching from southern Queensland to western South Australia — as well as the world's longest mail run, where the postman has to travel 1450km from Cairns to Cape York.
The capital was created to settle an inter-city squabble
When Australia was federated in 1901, the fledgling nation couldn't agree on which of its two major cities — arch r.i.vals Sydney and Melbourne — should be the capital. So they decided to build a brand new capital city somewhere between the two: Canberra, which is believed to come from a local Indigenous word for 'meeting place'.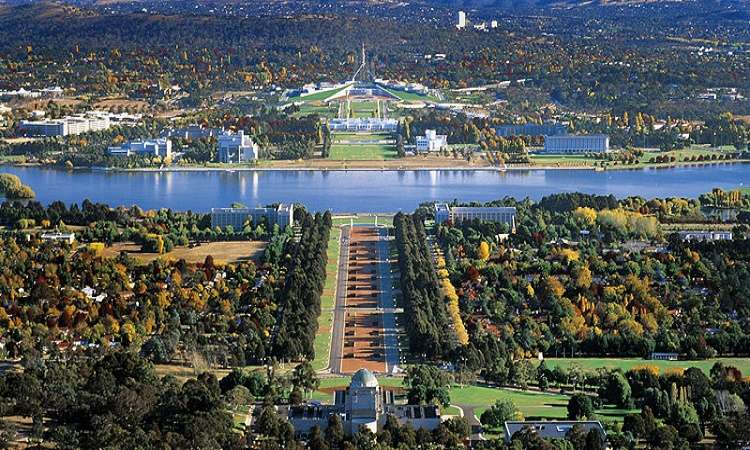 Australians consume 12.2L of al.c.o.hol a year
According to the World Health Organisation (WHO), Aussies consume 12.2L of pure al.c.o.hol per capita each year — the third most of any country outside Europe, and 19th in the world. There are more than 60 w.i.ne regions around the country — the Barossa Valley, Margaret River and the Hunter among the most renowned — that produce more than one trillion bottles a year, as well as a booming craft b.e.e.r scene. Hey, former Prime Minister Bob Hawke even holds the Guinness World Record for consuming a yard glass (2.5 pints of b.e.e.r) in 11 seconds.
26% of the population were born overseas
Australia is one of the most multicultural nations on earth, with a quarter of Australians born overseas and about half having at least one parent born abroad. More than 300 different languages are spoken in Australia — most commonly Mandarin, Arabic, Cantonese and Vietnamese — including more than 100 Indigenous tongues.
The Australian Alps receive more snow than Switzerland
Australia's landscape is more than just beaches and sunshine if this widely reported fact is to be believed. Switzerland's alpine terrain is legendary but the Australian Alps — the highest mountain range in Australia spanning southern New South Wales and northern Victoria, the only place in the country where you'll find peaks exceeding 2000m above sea level — also boast deep snowfalls over a huge area year round.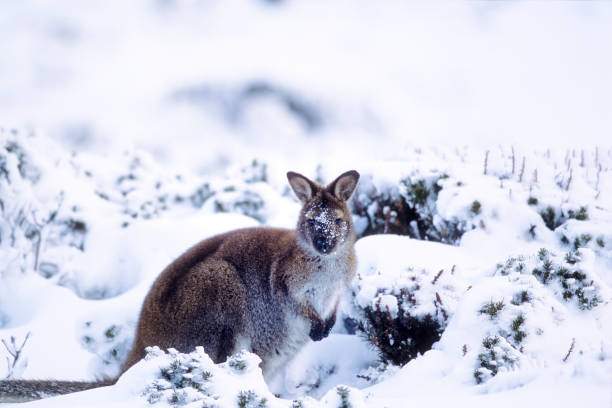 Australia is home to the oldest living culture on earth
Europeans might have only arrived in Australia in the late 18th Century but Australia's history stretches back much further than that. DNA has proven that Indigenous Australians are the oldest continuously surviving civilisation on earth, dating back more than 60,000 years, with more than 250 social groupings each speaking their own language at the time of British colonisation.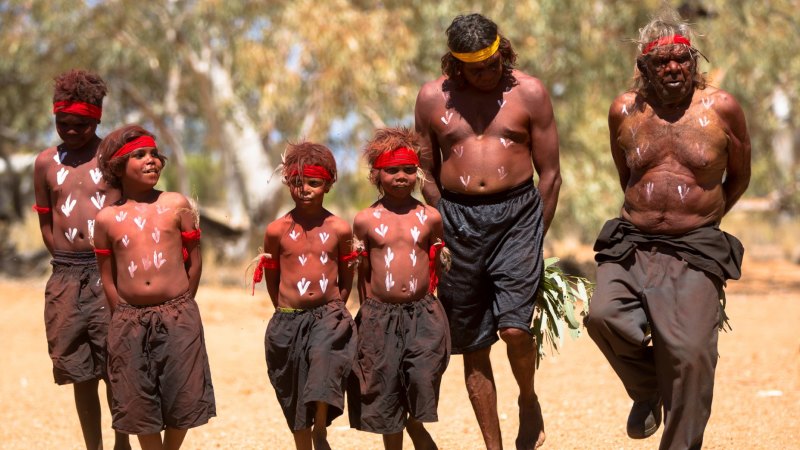 The platypus is ven.o.mous
They might look like a harmless half-duck half-beaver, but the humble platypus can secrete ve.n.om from spurs on its hind limbs — not d.e.adly to humans, but still pretty s.c.a.ry. It's one of many d.a.n.g.erous animals that Australia is famous for, including sharks, crocodiles, jellyfish, s.n.akes, stingrays and more species of ve.n.o.mous spiders than you can squish with the bottom of your thong.
There are more kangaroos than humans
In fact, with about 25 million people living in Australia and the number of roos booming to the 50 million mark, the national symbol outnumbers the human population two to one. And it might sound like sa.c.r.ilege, but kangaroos have reached such plague proportions that experts are encouraging consumers to chow down on roo meat, which is leaner and more healthy than other red meats.
 By theculturetrip.com
Related Articles about Australia